<![endif]-->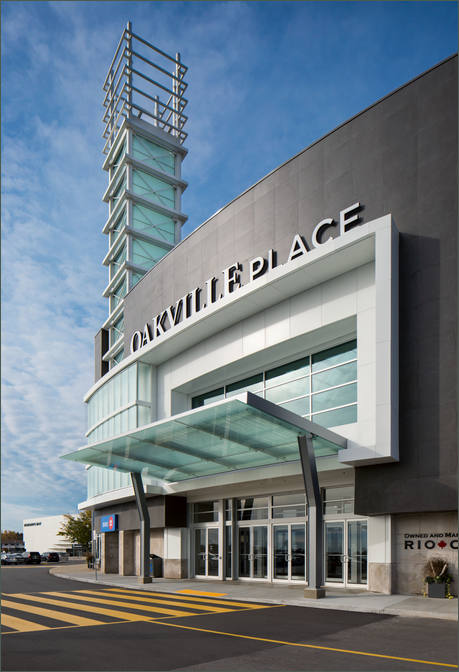 Oakville Place
Queen Elizabeth Way and Trafalgar
240 Leighland Ave


Oakville

, ON

L6H 3L6




Situé à l'intersection très visible des chemins Reine Elizabeth et Trafalgar, ce centre commercial intérieur récemment rénové offre un impressionnant mélange de 104 détaillants avec des locataires remarquables, y compris la Baie d'Hudson, H & M, Sport Chek, et Sephora.




CARACTÉRISTIQUES

Vaste espace de stationnement
Centralisé
Facilement accessible par auto ou par transport en commun
Excellent évantail de détaillants nationaux
Dessert un groupe démographique de clients très désirables
Nouvellement rénové
Former Sears store to be redemised with additional new retailers in the near future.
Toutes les informations démographiques sont protégées par le droit d'auteur 2018 par Environics Analytics (EA). Source: DemoStats 2017, DemoStats 2018.
Demographics
| | 10 Km | 20 Km |
| --- | --- | --- |
| Population | 335,107 | 1,265,579 |
| Households | 112,278 | 433,159 |
| Avg HH Income ($) | 148,627 | 122,000 |
| Median Age | 42 | 40 |
Highlights
Type: Enclosed Shopping Centre
Total SF: 462,035
Parking Spaces: 2,290
Year Built: 1981
Year Renovated: 2017
Units: 104

Leasing Contact
Mary Anne Leal
Leasing Contact 2300 Yonge Street, Suite 500 P.O. Box 2386
Toronto, ON M4P 1E4
p. 416-866-3033 x24970

Oakville Place
| | |
| --- | --- |
| Available | Coming Available |
101
Tailor's Choice
1,530 SF
101A
Cogeco Cable
1,738 SF
102
Liv Nail Bliss
1,255 SF
103A
Telus
2,235 SF
105
Eye Concept
980 SF
106
Wirelesswave
562 SF
107
Davids Tea
562 SF
109A
Shoppers Drug Mart
9,403 SF
109B
Pandora
1,085 SF
112B
Bank of Montreal
3,394 SF
114
The Body Shop
866 SF
116
Nutrition House
712 SF
117
THE GARAGE CLOTHING CO.
2,918 SF
119
Carter's Osh Kosh
4,149 SF
120
Bath & Body Works
3,018 SF
121A
Boathouse
3,191 SF
123A
Bluenotes
5,450 SF
124
Lenscrafters
3,347 SF
126
Change
1,498 SF
127
Tip Top
3,030 SF
129
Bentley
2,032 SF
130
Soft Moc
2,675 SF
132
Roots
2,149 SF
134
Purdy's Chocolates
816 SF
135
Vogue Optical
1,470 SF
136A
Hearing Solutions
1,356 SF
139
Total Beauty Essentials
1,789 SF
139A
Oakville Place Dental Office
2,236 SF
142
H&M
20,891 SF
144
SportChek
18,920 SF
150
The Children's Place
3,751 SF
151
American Eagle Outfitters
4,774 SF
153
The Source
1,938 SF
165
L.L. Bean
14,205 SF
171
Yankee Candle
1,300 SF
173
Foot Locker
2,886 SF
177
Bell
1,484 SF
179
Flight Centre
952 SF
181
Kernels
499 SF
183B
New Tenant
377 SF
186
The Shoe Doctor
842 SF
GSK1
Concierge
K002
Sunglass Hut International
200 SF
K004
International Currency Exchange
150 SF
K005
Koodo
120 SF
K008
Virgin Mobile
150 SF
K010
TBooth
200 SF
K011
Cellicon
150 SF
K013
Vivah
200 SF
K101
Starbucks
225 SF
M3
Storage
3,318 SF
M4
GoodLife Fitness
26,374 SF
M6A
Buy Buy Baby
24,115 SF
MAJ2
Hudson's Bay Company
119,428 SF
Oakville Place